Dear CoinW users,
On January 7, 2021, the 2020 FAT summit forum and award ceremony initiated by Odaily and 36kr was held in Beijing. As a three-year-old exchange, CoinW was awarded the "Annual Most Popular Exchange".
At the end of the year, the Odaily teamed up with 36kr and authoritative experts and scholars to launch the 2020 FAT summit forum and award ceremony, presenting the most valuable list of the blockchain industry with the most objective data, the most professional insight, and the most authoritative perspective. This is the second year Odaily has witnessed the development and prosperity of blockchain with "FAT Finance And Technology". After the online industry-wide voting, under the strict and transparent selection criteria, CoinW won the "Annual Most Popular Exchange" award as a three-year old old-line!
For CoinW, an exchange with users covering 3 million ➕ in 120 countries, 4 years of 0 customer complaints, and tens of billions of transactions, the award is well deserved! CoinW is always developing itself, facing and solving problems, and surprising users every time. Since the establishment, CoinW has been maintaining its core value to always put the users first, pursue the ultimate trading experience, strive for product details, continue to be innovative, and be honest and trustworthy in accordance with laws and regulations.
CoinW CMO Lorreta: refining upon every subsection market is our focus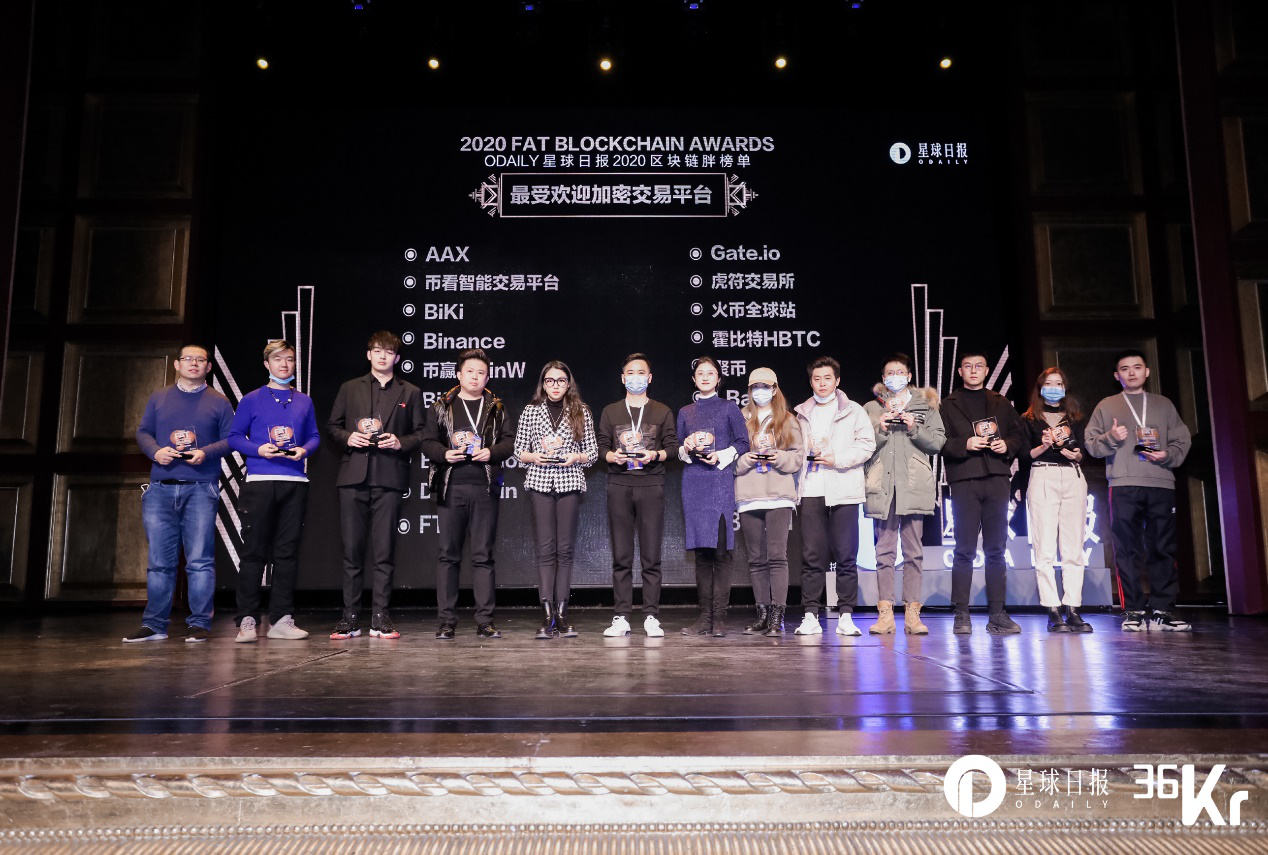 In this event, Lorreta, CoinW CMO, shared the exploration of the problems of centralized exchanges. She emphasized: for CEX, what we need to do is to segment the market, including business direction, product refinement, and professionalism of service.
In terms of business orientation, CoinW is focusing on spot transactions, and derivatives especially. Derivatives include leverage, ETFs, contracts, and investment financial products. At present, the derivatives in the filed are very potential. The market value of traditional derivatives is about 10 times that of the spot. High technical threshold is required by the derivatives in the filed, so the product is competitive, but lucky for users, they can participate in a way with low threshold and low learning cost.
In terms of product refinement, CoinW has developed a Layer 2 solution for DeFi, which may make us the first exchange in the industry to make a 2-layer network! The 2-layer payment and 2-layer DEX will be able to see you soon. At the same time, CoinW is about to upgrade its contract products to bring them to the top-list in the industry, by creating an innovative derivatives platform, keeping the contract transaction volume increasing steadily, establishing a contract research team, and improve the technical team in Beijing.
In terms of service professionalism, CoinW has established a special research institute and pre-purchasing team to serve consumer users who want to invest in DeFi. Provided with timely industry hotspots, track analysis, project analysis, users can get higher return and avoid unnecessary losses. In the last DeFi trend, we were the first to open the DeFi trading area and launch star projects on the exchange, like YFI, YFII... What distinguishes us from other exchanges is that we will add the identity of "robotic investment advisors" to help users analyze and select high-quality DeFi projects from a professional perspective, and obtain considerable earnings.
About CoinW
CoinW is a world-class reliable exchange, branched in 5 countries, 12 cities. The core members of CoinW are early investors in crypto assets, and the technical families come from Alibaba, Oracle, Google, and the financial securities industry. They have rich experience in high-frequency trading, security protection, and infrastructure development. CoinW is dedicated to selecting high-quality crypto assets for investors, creating a new model of technology finance for users, and leading the new trend of industry products.
CoinW provides one-stop digital asset financial services such as spot trading, Swap trading, ETF, leverage, OTC, asset management, etc. to global users. The platform makes great importance on product, innovation, integration, user, committed to leading the new trend of the crypto asset industry and inclusive technology finance.
CoinW team
January 22, 2021